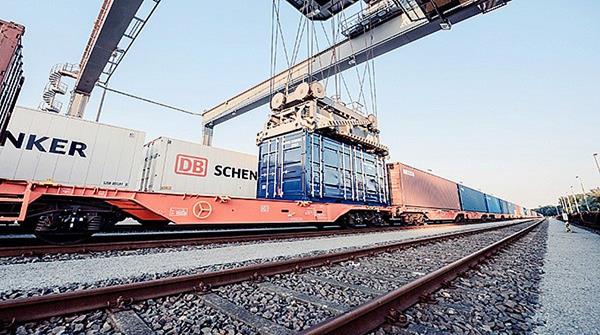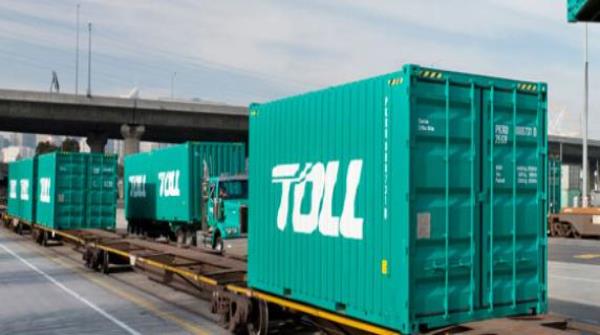 Owing to continuous working relations with the Railways of the Islamic Republic of Iran as well as capable companies in the petrochemical sector of Iran – such as,  Pars Oil company, Jay Oil company, Iranol, Behran Oil Company, Ore and Mine, Agricultural Industries, Construction Structures Industries –  the Pacific company has the potential to deploy large rail transportation capacity, which in addition to transferring general cargo, can accomplish all the works related to loading  and transporting liquids of bulk derivatives, base oils and various types of bitumen through flexi.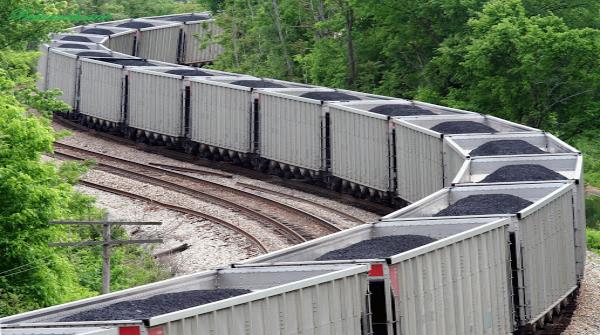 By the Middle Ages, industry had advanced to such an extent that traditional modes of transportation were no longer responsive, and artisans were trying to find new and effective ways. It was in 1556 that several German engineers built small rails to facilitate the movement of coal to guide coal trucks out of the mine. Initially, the rails were made of wood that did not have much strength; Hence, wooden rails gradually gave way to cast iron strips, and this is how giant wagons were invented. Steam-powered wagons no longer needed manpower or animals to move. Sustainable and inherited characteristics of rail transport compared to other transportation sectors, including higher carrying capacity and safety factor, lower energy consumption and less environmental pollution, have made this method of transportation always of special interest to traders and Owners of goods to be placed. The role of railways in the growth and development of the economy, agricultural prosperity, especially the production and exports of countries, is inevitable to the extent that today, in addition to connecting ports and mines to rail networks, most large industrial plants are equipped with roadside lines. Have made iron and have chosen this method of transportation as their link with raw material supply centers and the country's exit borders.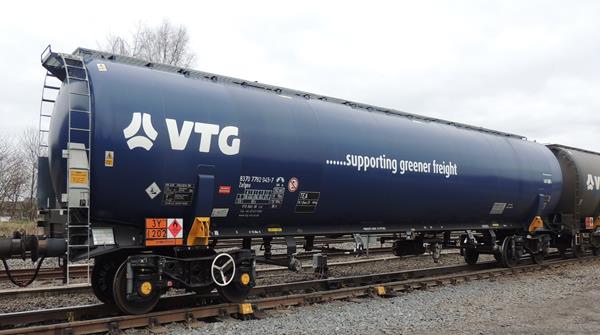 The Pacific Company started its specialized activity in the field of rail transportation in 2020, with an aim to employ this method of transportation as being "safe and green".  Along with its expansion of activities,  Pacific – as a combined transport company-  proudly offered rail transportation and logistics from the same year. Rail transportation services include: transportation of minerals, fuels, oils and oil depots, cereals, animal feed, cement and clinker, iron ore to domestic destinations and ports for export, transportation of export, import and transit goods, providing all international rail transportation services including forwarding affairs, unloading and loading operations formalities, packaging and warehousing of various types, customs and clearance of goods, cargo as well as transportation by special wagons for transporting vehicles.
Flat wagons
Flat wagons are used in various types of rail transport. These wagons are used to carry heavy machinery and goods with large length. Goods such as rebar, iron parts and iron beams that are transported by two-axle, four-axle or six-axle flat wagons.
Covered wagons
These wagons are designed in a way that after placing the goods, the door is closed and sealed. In this way, the cargo can be protected from any damage. The cargo being transported through this type of wagon can deteriorate with sun light, oxygen or humidity. Usually, these wagons are made in two types – two-axle and four-axle.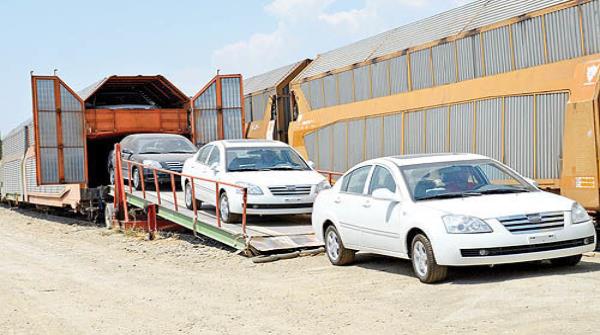 High sided and low sided wagons
These wagons are used in various types of rail transportation. Low- sided wagons are used to carry iron ores and building materials, and  high-sided wagons are used to transport mine products and industrial goods. These wagons are capable of carrying heavy goods and in many cases carry tons of goods.
Tank wagons
Another type of wagon, being frequently used in the rail transportation industry, are the tank wagons, which are produced in the two-axle and four-axle modes. These wagons are used to transport fuel and various liquids. Many traders face difficulties in transporting such goods, however, tank wagons have alleviated their concerns in this regards, and enables fast delivery of such cargo.
Refrigerated wagons
Refrigerated wagon is a different type of wagon used in rail transportation, which is useful in case of  cargo with fast decay; such as dairy, meat, vegetables, etc. Equipped with an advanced cooling system, the temperature inside these wagons can be automatically controlled during the voyage.
Transportation by train
Transportation by train from Sarakhs, Astara, Incheh Borun (its located in Gonbad kavous), Lotfabad (which is located in Khorasan province) and Mirjavah, to the contries of Azerbaijan, Georgia, Russia, Mongolia, Turkmenistan, Kazakhstan, Eastern European countries, Pakistan and Turkey. Rail transport services with high and low sided wagons, and covered wagons.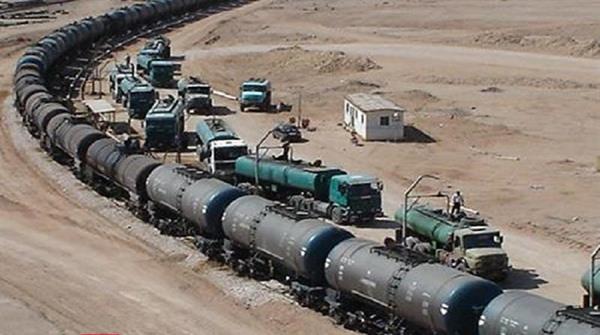 Car transportation by train
Car transportation with the train is one of the most economical transportation modes in the field of car export and import. Pacific offers car transportation services through rail, along with its team of experienced personnel.
Rail imports
Pacific is ready to provide the best services in rail transportation as well as rail import of goods of significant volume and raw materials to Iran. A quote on the transportation fee through rail can be acquired through the Pacific company.
The main imported goods to Iran
through rail transportation includes:
• Iron, steel, and iron bars
• Aluminum foil, brass, copper,
and other metals
• Chemical fertilizers
• Cotton and cotton yarn
• Industrial machinery
• Foodstuffs; such as rice,
• wheat, and corn
Sulfur and similar products
Countries of origin for import to Iran by rail
• Central Asia (Turkmenistan, Uzbekistan, Kazakhstan, Tajikistan and Kyrgyzstan), China, Russia and Ukraine – through the border of Sarakhs.
• Turkey as well as other European countries that share a railway line with Turkey – through border of Razi.
• Pakistan – through the border of Mirjavah
• Azerbaijan – through the border of Astana 
Rail exports
Iran can be considered as an appropriate source for supplying and producing goods, to be exported to countries such as Afghanistan, Turkey, Russia, China and Central Asia. Because of being more economical, compared to road transportation, and the fact that it can send a larger volume of cargo, the rail transportation should be more suitable to the the Central Asia and Afghanistan.
Rail transport services
• Accomplishing customs affairs at the importing country
· Obtaining a transportation license from the Rail Transportation Organization of Islamic Republic of Iran
· Obtaining a rail transportation license from Iran customs house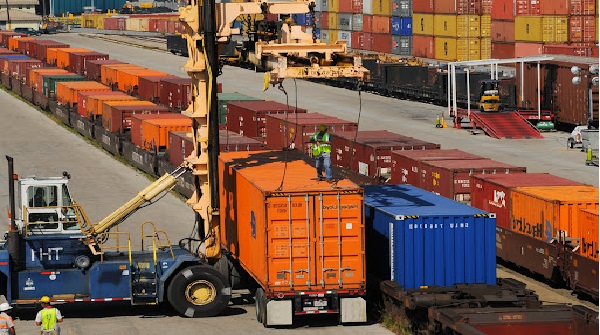 • tracking wagons
• Rail freight services
• Importing goods by rail
• Discharge of goods
• Discharge and transfer to the warehouse  (free storage for 30 days)
• Discharge in warehouse 
• Placing goods in containers in warehouse 
• Delivery of goods to the final destination
Services:
Rail transportation of exporting goods from Iran.
The main destinations of rail transportation, export services, rail transit routes, goods transited via Iran, storage of rail goods, loading and discharge services, combined transport including rail, equipment and facilities, tracking, rail insurance, services related to transit imports through Iran by rail, rail freight tariff.